Insurance and Billing: Q & A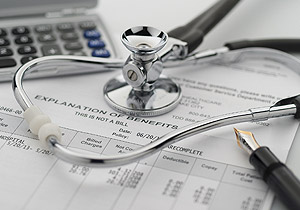 We understand healthcare bills can be confusing. You will likely have questions about what your insurance will cover and what will be your responsibility. The following are some of our patients most frequently asked questions. If you have any further questions, call us at 747.224.4004. If you have questions about your anesthesia bill, please call Dolores at FFC Billing Corporation, 818.888.7815 x 100.
---
What will I be expected to pay?
Patients are responsible for payment of their procedure. Prior to your day of surgery, we will give you an estimate of any charges that will be your responsibility. If you have insurance, we require that you pay your co-insurance before surgery. We accept cash, personal checks, VISA, MasterCard, Discover Card and American Express. We will bill your insurance company on our behalf. Your final charges will be determined by your insurance company and based on the service you actually receive.
Are payment arrangements available?
Yes, we can connect you with a service to secure credit to pay for your financial obligation.
What will my insurance cover?
Every insurance plan is different, so please contact your insurance carrier directly or ask your employer for more information. We will also call your insurance carrier to verify your eligibility and get authorization for your procedure.
What if I don't have insurance?
We can offer a cash discount for surgery patients with no insurance if payment is made on the day of surgery.
Will my doctor's fees be part of the surgery center bill?
No, the surgery center bill is only the facility fee. You will be billed separately by your doctor and anesthesiologist and for any pathology or laboratory fees.