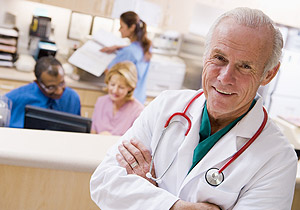 Innovative, compassionate care every step of the way
Valley Physicians Surgery Center offers you the best in modern surgical care. Local doctors redesigned the center around the innovative and compassionate care every patient deserves. At our foundation are outstanding clinical practices, advanced technologies and personalized care. Doctors are assisted by exceptional nurses and specialists all dedicated to your complete recovery, comfort, safety and wellbeing.
Surgery, performed by your doctor, and recovery take place in one day. You recuperate fully in the comfort of your own home under your doctor's supervision.
Our Qualities
Personalized care and attention.

Modern and comfortable with state-of-the-art surgical technologies.

Exceptional nurses and specialists with a passion for serving patients.

Streamlined flow from registration to discharge.

Greatest assurance your surgery remains on schedule.

Backup resources of a major hospital.

Our Medicare certification and accreditation by The Joint Commission (JCAHO) attest to our strict medical protocols and standards. Our practices ensure every patient experiences the safest, highest quality and best value health care.
Valley Physicians Surgery Center is owned and operated by local doctors in partnership with Northridge Hospital Medical Center. Your doctor may be an owner in the center. We care for all patients regardless of race, color, creed, manual skills or visual/speech impairment.