Your Day of Surgery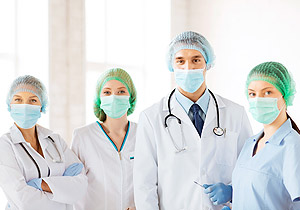 For patients having a surgical procedure, please check in at our reception desk 60 minutes prior to your scheduled procedure. For patients receiving a pain medicine treatment, check in 30 minutes prior to your scheduled treatment. Be sure to bring any medications required by our nurse.
At check-in, we will ask you to complete admission forms. Federal regulations require you to show your picture ID with proof of address. If your ID does not include your address, bring another proof of your physical address such as a current utility bill (PO box number is not sufficient). Also remember to bring your list of medications and any containers of medications that may have been specified by our nurse. Bring your health insurance card and any co-payment. We accept VISA, MasterCard, Discover Card and American Express.
After check-in, we will ask you to take a seat in our waiting room. In a few minutes, a nurse will escort you to the pre-surgery area and ask you to change into a patient gown. Your belongings will be placed in safekeeping. The nurse will help you get comfortable and place an ID bracelet on your wrist. She will review your medical history again, ask you to sign consents for your surgery and anesthesia, and start an intravenous line in your arm to give you medications. The anesthesiologist will visit you and talk about your anesthesia. Finally, your surgeon will mark the operative site on your body with a surgical marking pen.
In the Operating Room

You are the most important person in the operating room. Your comfort and safety are our top priority. If you have questions or concerns, please speak with your nurse. When you arrive in the operating room, the lights may seem bright and the temperature cool. If you'd like a warm blanket, just ask us.
As part of our routine, the surgery team will conduct a "time out" before beginning your surgery. This is our final confirmation that we are doing the correct procedure on the correct site, and that all the necessary instruments and equipment are ready. We also note if you have any allergies to medications and if antibiotics were given.